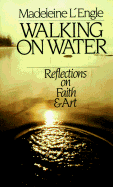 To love anyone is to hope in him always. From the moment at which we begin to judge anyone, to limit our confidence in him, from the moment we identify [pigeon-hole] him, and so reduce him to that, we cease to love him, and he ceases to be able to become better. We must dare to love in a world that does not know how to love.



~ Madeleine L'Engle quoting a French priest in Walking on Water (pg 112)
This quotation is staggering. It has gnawed at my heart since I first read it several weeks ago. When we reduce someone to a label, we effectively terminate their ability to change or become better; both in our own minds, and often in actuality. We assume someone cannot grow, cannot improve, cannot be anything other than that little title with which we have branded them. In this suspicion we begin to treat that person as if they really are that one thing, as if they can never aspire to be a multifaceted human being.
Goth. Punk. Prude. Gossip. Ringleader. Hyperactive. Emotional. Holier-than-thou. Type-A. Shy. Geek. Blue collar. Hoity toity. Snob. Redneck. Intellectual. You have a mental image for each one of these words, I daresay. Once you classify someone (as if they are a science experiment!), you reduce their humanity to one facet, rather than seeing them holistically.
"It seems that more than ever the compulsion today is to identify, to reduce someone to what is on the label. To identify is to control, to limit. To love is to call by name and so open the wide gates of creativity. But we forget names and turn to labels... If we are pigeon-holed and labelled we are un-named."

~ Madeleine L'Engle, Walking on Water (pg 113)
I say 'you' above, but I am not exempt from the classification game. There is a particular person whom I have, by my actions toward her, never allowed to be fully human (in my mind). I put her into a box with a label or two scrawled on it, and filed that box on the shelf. The problem is, by my actions, that person has been stunted. She behaves as if she believes she is what I (and others) have labelled her. In so doing, she imprisons herself to be only so many little labels. This is her choice, of course, but she may chose better things if more persons believe her capable of them. She might be named if she were loved well and lived in light of that love.
Yet another difficulty arises when we attempt to (or succeed at) pigeon-holing someone: persons do not fit neatly into a box, even if pigeons do. Persons are messy, unpredictable at various junctures, and unique from every other human being in certain points (from DNA to fingerprints and beyond).
What kind of Love names someone? What Love is this, that allows persons to become fully alive?
But now, thus says the

Lord

, who created you, O Jacob,

And He who formed you, O Israel:

"Fear not, for I have redeemed you;

I have called you by your name;

you are Mine.




When you pass through the waters, I will be with you;

And through the rivers, they shall not overflow you.

When you walk through the fire, you shall not be burned,

Nor shall the flame scorch you.




For I am the

Lord

your God,

The Holy One of Israel, your Saviour;

I gave Egypt for your ransom,

Ethiopia and Seba in your place."
God speaks thus to Israel in ancient times, yet He offers redemption to more than just this select group of persons. More than 600 years later He offers not nations for a ransom, but His only Son to be the Saviour of the world (I John 4.14). God Himself is Named -- not labelled, but Named. What is the difference? A label is something someone puts upon another, not allowing them to be more than that. To be Named is vastly different. Naming is an action, a calling one up and in to greater things.
God is the only One with the authority to Name Himself, calling Himself "I AM that I AM" to Moses. Throughout Scripture He reveals His character through various names and actions: Wonderful Counsellor, Almighty God, Everlasting Father, Prince of Peace, God with us, Saviour, Holy One of Israel, Redeemer, Healer, Judge, Creator, Keeper, Warrior, Strong Tower, Refuge, and myriads of other names. God also Names us, He calls us to be who He made us. He calls us image bearers, children, friends, servants, belovéd, holy, priests, and many more names.
Through God's love we are able to Name others, to call out in them those things that mirror God. Through indifference, rejection, and labelling we un-name persons. Will you join me in seeking to Name others this year? It will require a lot of humility in asking others to forgive you for un-naming them. It will require vulnerability to love others, even when they do not love you. It will take copious amounts of patience and perseverance to show God's kindness to some people. And none of those things come naturally to us in our fallen state. Loving others, Naming others, will require asking God for the above qualities, and seeking His strength to be made perfect in our weakness.
"Fear not, for I have redeemed you;
I have called you by your name;
you are Mine.